Employee health and safety is the foundation of the corporate culture at Kaifa. We promote the values of being people-orientated and putting safety first, and encourage employees to regard their own personal safety and the safety of their co-workers as having vital importance.


We are committed to ensuring:
Follow the managing requirements of ISO45001 and rigorously implement any relevant laws regulations including the "Safe Production Law, the"Fire Prevention Law of PRC", and the "Code of Occupational Disease Prevention", establish safe production responsibilities at every level, incorporate safety into the company's strategic goals, and then pass down these strategic goals to each branch and department;

Establish safe production standardization and safety management. Kaifa HQ completed the "Safe Production Standardization Level 3 Enterprise Construction"in 2013, and this rich and successful experience laid the foundation for its broader extension to our branches and subsidiaries. To date, Kaifa Suzhou, Kaifa Huizhou, Kaifa Chengdu and Kaifa Precision have all passed the"Safe Production Standardization Level 2 Enterprise" review with flying colors;

Refine safety management, establish "7 major safety themed monthly activities", "8 different types of safety meetings", "10 types of safety training", "10 safety input items", "12 safety inspection items" and other management systems. We are dedicated to ensuring the standardization of management elements, making rules and regulations more comprehensive, normalizing process management and the utilization of scientific management models;

We advocate on behalf of intrinsic safety, strictly control occupational hazards, replace toxic materials with non-toxic and improve working environments through technological improvements. To ensure personnel occupation health, we regularly carry out work hazard testing, employee occupational health checkups, and conduct employee occupational health monitoring;

Establish a report and reward system for hidden dangers related to security risks, implement dual prevention mechanisms for risk classification control and hidden danger detection and control, use hidden danger detection and control to improve risk control measures, and form a long-term safety management mechanism.
In fitting with its role as a manufacturing company, Kaifa has established and put into force the ISO14001 environmental management system and rigorously protects the environment in accordance with national laws and regulations. In addition to this, we also implement green environmental protection measures. We pursue energy conservation, safety, and environmental protection in each and every link in our operations and pro-actively promotes the concept of manufacturing being dedicated to the balance between the needs of mankind and nature.
ENVIRONMENTAL DIRECTIVES


We follow relevant laws, regulations and other requirements.


Reducing material and energy consumption and reasonably disposing of waste to build on the foundation towards achieving clean production;

Ensuring a good production environment to guarantee that production safety and our employees are healthy;

Providing each and every employee with training that spreads our environmental direction to strengthen environmental awareness and fulfill environmental responsibilities;

Periodically reviewing our environmental management system in order to continue to improve it and prevent any negative impact on the environment.




ENVIRONMENT MANAGEMENT IMPACT


We continuously assess emissions performance and disclose these findings to the relevant government agencies in order to promote a green low-carbon environment and respond to calls for ecological environmental protection and sustainable development;We have set energy saving and emissions reduction targets and are gradually reducing energy consumption by improving equipment and processes to reduce energy demands;We entrust the standardization of the company's waste to qualified suppliers to ensure our good ecological environment.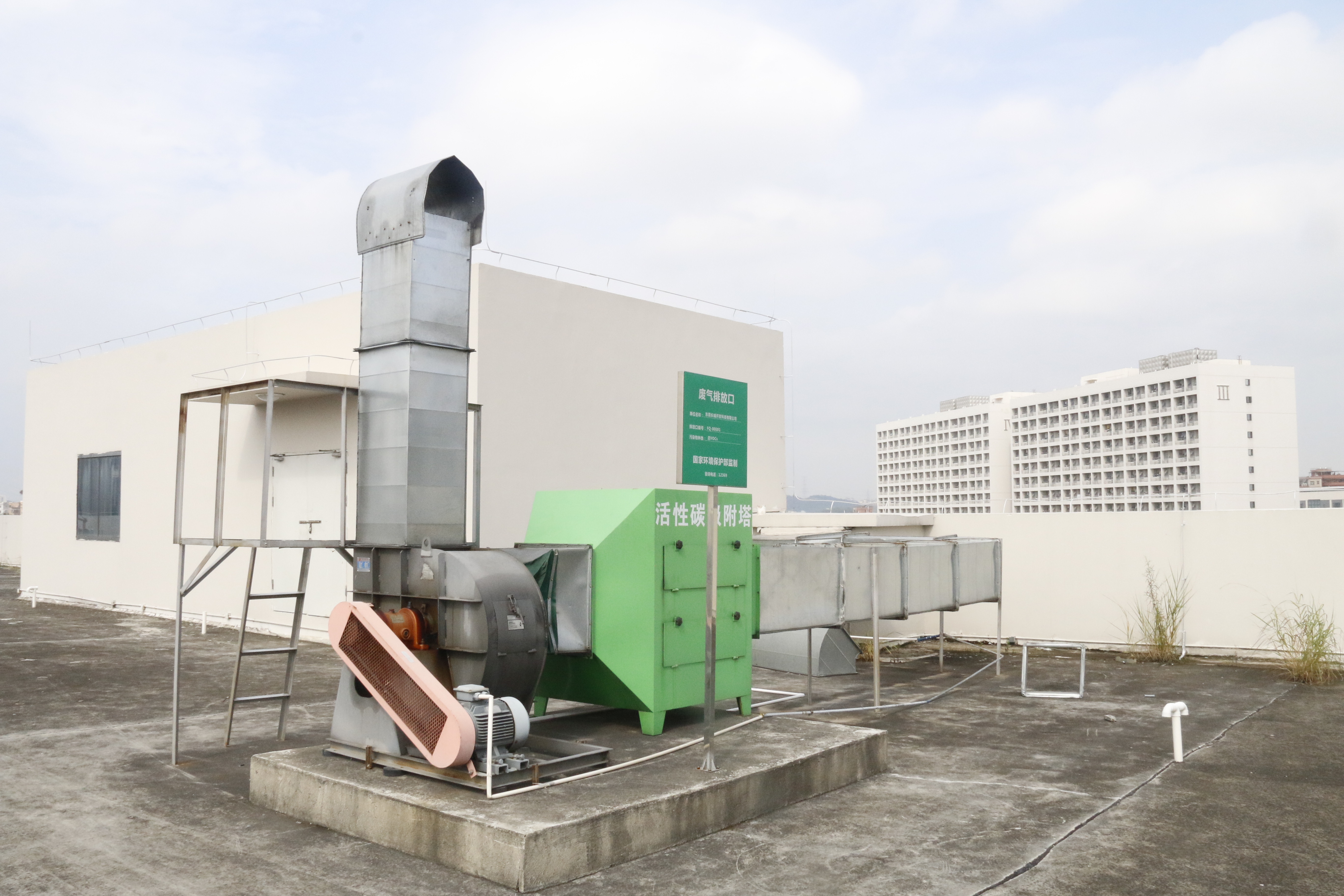 Kaifa invested 21.15 million yuan in environmental protection, energy savings and emission reductions in 2019. The value of the comprehensive energy consumption of our 10,000 yuan output is 0.0206 tons of standard coal per 10,000 yuan. Our demand for chemical oxygen emissions achieved an amount of 73.0461 tons successfully achieving targets for emission reduction targets. Our main pollutants (waste water, waste gas, noise, waste) are all up to set standards. In accordance with relevant government environmental protection regulations, we recycled 1098.21 tons of general solid waste in 2019 and all of which were entrusted to qualified suppliers for treatment.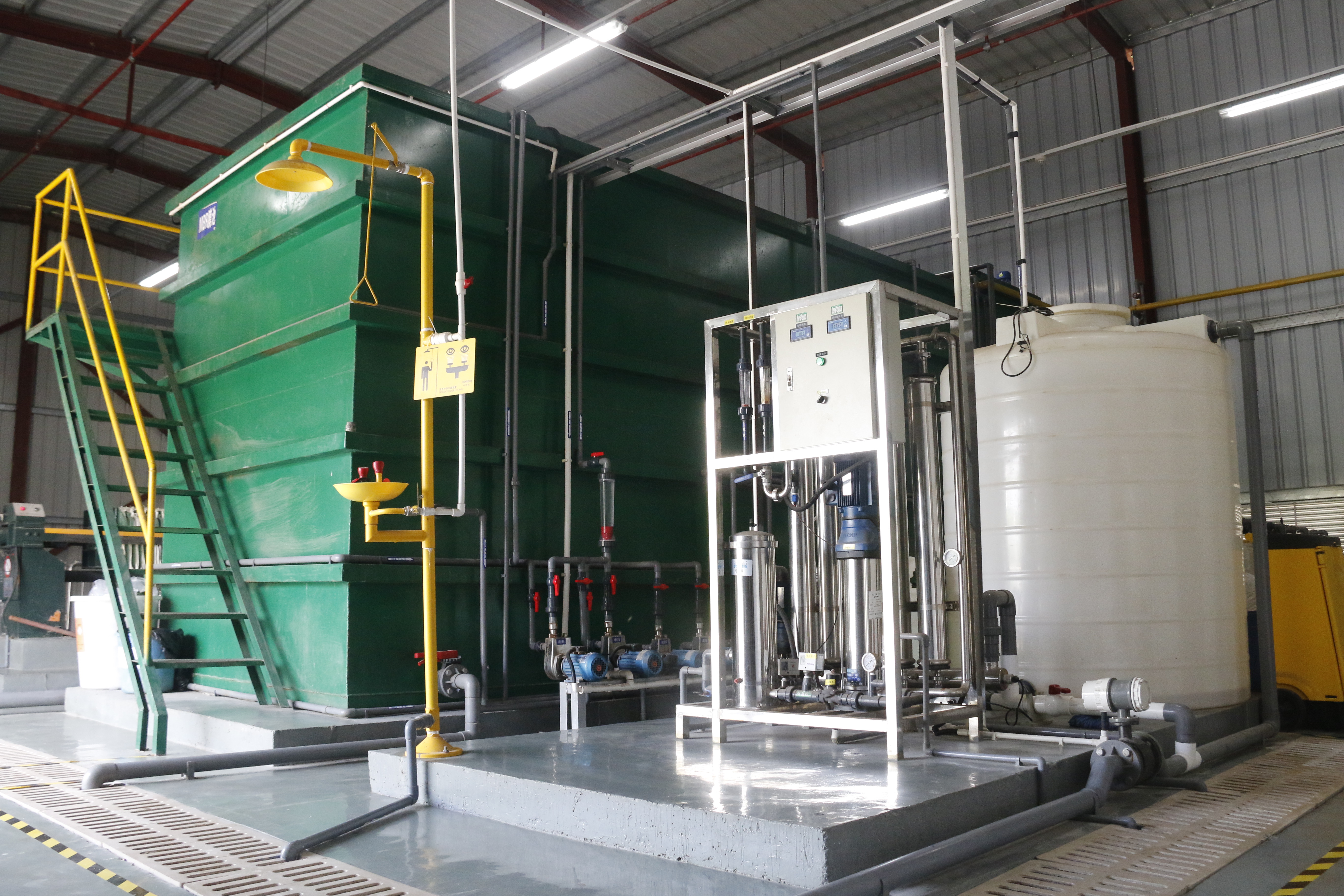 In Kaifa, we uphold high standards of morality and integrity, establish a clean work style, shape our values, establish a sound supervision mechanism, guide our decision-making and action, and regularly carry out clean education to employees. These work mechanisms prohibit bribery, bribery and corruption, firmly adhere to the principle of good faith management, and help to achieve a clean and efficient management of the company. We attach great value to integrity and look forward to our employees helping to maintain our high standards. With dedicated personnel for reporting emails and calls, we quickly resolve any concerns that employees may have. This helps foster a positive working environment and maintain valuable business relationships. We ensure voluntary employment, set minimum age requirements, pay wages and benefits to workers, and comply with the labor laws of the countries and regions in which we operate. We comply with the legal requirements applicable to all global employees, subsidiaries and board members.
CONFLICT MINERALS
Kaifa helps companies respect human right, avoid conflicts arising between purchasers and suppliers during decision making. We do not purchase in conflict and high-risk areas in a responsible manner and help create suitable conditions for constructive cooperation between companies and suppliers. When investigating into tin, tantalum, tungsten, cobalt and gold supply chains, Kaifa will respond to the needs of customers and investigate any conflicts of interest according to the company's different positions and roles in its supply chain to better avoid and respond to corporate risks.
Quality System Planning
Kaifa pursues excellence in production and operation. We earnestly believe that it is qualitythat makes our clients satisfied, and it is only through a true understandingof customer needs and desires can high-quality be achieved. We have formulated detailed quality management system for operation management which takes identifying customer needs and meeting customer demands as its starting point.It then utilizes the work system, high-quality concepts and an IT platform toensure the standardization and efficiency of the entire process. Scientific workingmethods are also added to this mix to guarantee that the process produces outstanding results.
Quality Control Activity
Quality is designed and manufactured. We use systematic and structured methods that arebuilt on the foundations of systems and standards for ensuring quality tocontinuously innovate our production, management and technology and to improve systematic management and control throughout our production and operation.
Continuous Improvement
In 2002, Kaifa adopted Lean Six Sigma. Today this methodology has become a symbol of our constant drive to improve. With ourconstant improvement comes new knowledge and ideas. Lean Six Sigma representsour core corporate culture, which started from the execution of an initialproject, extended to the building of a Lean Six Sigma team, infiltrated ourmanagement system, and eventually was integrated into our strategic management. Evolution of the Lean Six Sigma philosophy fuels our constant improvement.
Management SystemIntroduction
ISO9001:2015 Quality Management System
ISO14001:2015 Environmental Management System
ISO45001:2018 Occupational Health and Safety Management System
ISO13485:2016 Medical Devices-Quality Management Systems-Requirementsfor Regulatory Purposes
ISO/IEC27001:2013 Information Security Management System
IATF16949:2016 Quality Management Systems-Requirements for Automotive Production
TL9000:2016 Quality Management System Requirements andMeasurements
QC080000:2017 Hazardous Substance Process Management System
ISO14064-1:2018 Greenhouse Gases
RBA Responsible Business Alliance Code of Conduct
C-TPAT Customs-Trade Partnership Against Terrorism
Policy
To consistently satisfy external and internalcustomers' needs and expectations by providing high quality products andservices with competitive price.
To meet regulatory requirements related with theoperation and products.
To cultivate quality awareness through training allemployees the necessary skills, knowledge and attitude.
To value and develop on long- term and mutuallybeneficial relationships with customers and suppliers.
Environmental Policy
From the perspective of life cycle to determinethe environmental impact of products, reduce energy consumption and prevent pollution.
Assure good working environment in order to attainsafe production and employee health.
Conduct safety training to employees tounderstand the company environmental policy, to enforce environmental knowledge and to implement environmental protection.
Continual improvement of the environmental management system to enhance environmental performance.
Occupational Health and SafetyPolicy
Care for the occupational health and safety of employees and other interested parties, emphasize on the prevention of injury and illness,

create a healthy&safe work environment.
comply with laws, regulations and other requirements related with OHS.
Advocate human resources focus, encourage full participation and consultation, carry out various publicity events and training.
Establish the objectives and targets according to the hazard identification, relevant laws and regulations, continuous improvement and other requirements.
Achieve long-term development goal through periodic review of OHS and continuous improvement.
HSPM Policy
To meet the requirements of relevant parties and customers for the control of hazardous substances.
To meet the for the control of hazardous substances.
To strengthen process management capacity continually.
Constantly improve our environmental performance.
Information Security Policy
To prevent the information unintentional use andleakage, manage the information with appropriate methods based on the preservation of confidentiality, integrity and availability of information.
To meet regulatory and stakeholder requirements relatedwith the information security.
To cultivate information security awareness through training all employee the necessary skills, knowledge and attitude.
To continually improve the performance of information security management, establish applicable objectives and implement the effective controls according to the information security risk assessmentprinciple.
Business Continuity ManagementPolicy
Comprehensively recognize the potential risks that threat theorganization's business. Establish and run an excellence business continuity managementsystem to ensure that the enterprises take active prevention and quick responsewhen an accident or disaster occurs that may lead to business interruption. Improve the reputation and competitiveness of enterprise as well as strengthenthe confidence of investors, shareholders and customers.
Social Accountability Policy
Teamwork, responsibility and employees' innovative spirits are the most valuable wealth of Kaifa. We strive to do our utmost to build a safe, health and warm working environment for all employees, and provide development space for employees to grow together with company and help them achieve their individual career goals, which empowers employees and gives them sustainable growth, confidence and passion to embrace any challenges or crisis.


EMPLOYMENT PHILOSOPHY
Kaifa is dedicated to the protection of global labor rights and vigorously rejects and condemns any form of force labor or employee discrimination on the grounds of nationality, skin color, age, gender, sexual orientation, association membership or marital status. We treat our employees equally and fairly. We respect diversity and strictly abide with all relevant laws, regulations and international conventions.

Kaifa believes that diversity and inclusiveness can encourage our employees to realize their values with great enthusiasm.

The power of full authorization and trust is boundless.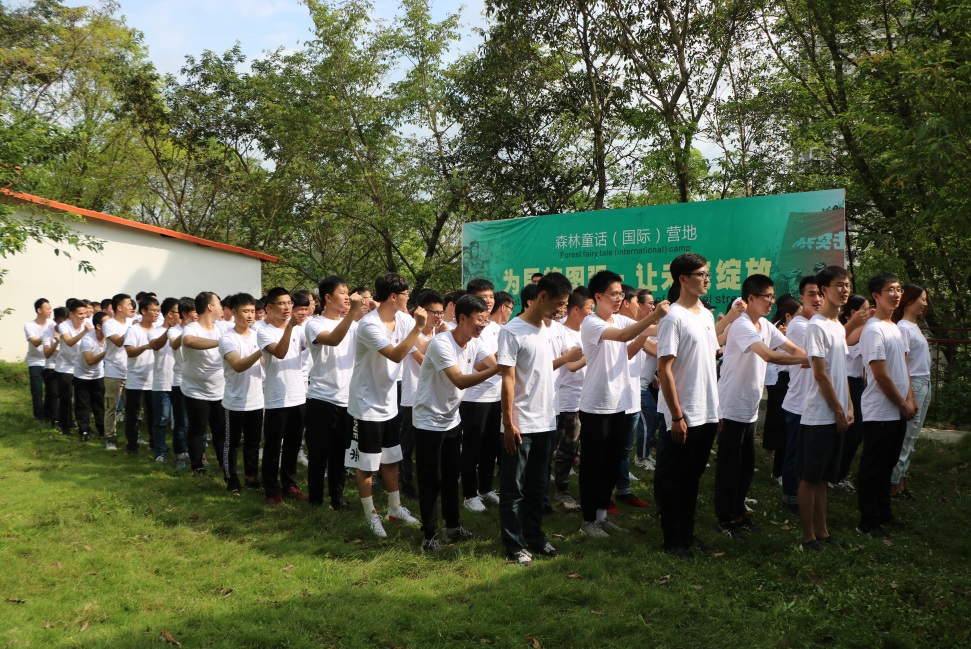 CAREER DEVELOPMENT
For many years, the principle of serving society has embedded itself deeply within the corporate culture of Kaifa. We have been actively fulfilling our social responsibilities, giving back to society and promoting the participation of all sectors of society in the construction of social responsibility since we were established. We have actively held and run public welfare activities with a variety of different initiatives that include charity, education, poverty relief, earthquake relief, etc. We have been awarded with the honorary title of"Outstanding Enterprise in Social Responsibility"by FEDERATION OF SHENZHEN INDUSTRIES for three consecutive years.
DEVELOPING PUBLIC SCHOLARSHIP PROGRAMS
Employees from Kaifa Malaysia have donated a total of 290,000 Malaysian ringgits to various social organizations, schools and dialysis centers.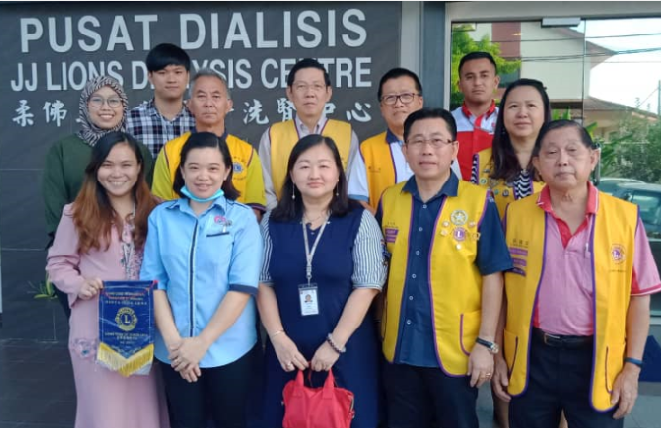 SUPPORTING LOCAL CLEANING
KFPI joins Clean-up activity"Adopt-an-estero"lead by LOPCO in Malvar, Philippines.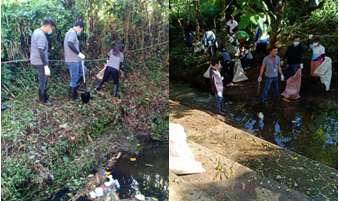 PARTICIPATING IN BLOOD DONATION DRIVES
Kaifa Dongguan organized its employees to take part in a blood donation drive for three years in a row, and has been successively praised as an"Outstanding Blood Donation Work Unit."